January 18th, 2022

Sigmen Technologie
Technology is ever-changing. These days, many people rave over the latest tech trends because they use them as a status symbol. Digital communication technologies connecting people across the globe have become easier and faster. Various platforms such as WebEx, Zoom, Microsoft teams, Room, Google hangouts, and many others are bustling virtual world spaces to bind people around. Apart from being used as a status symbol, people can also use it to make their lives easier and safer.
There was a time when people faced problems in sending and receiving messages via mobile phones due to internet speed. Back in the day, we had to do things manually, doing business was harder as you had to capture data and other documents manually, review the information you need and have to go over a pile of physical files. But today in this age when the world came to a halt due to COVID-19, technology came across as a big relief and allowed multimillionaire business conducts to take place in the easiest way it could ever be.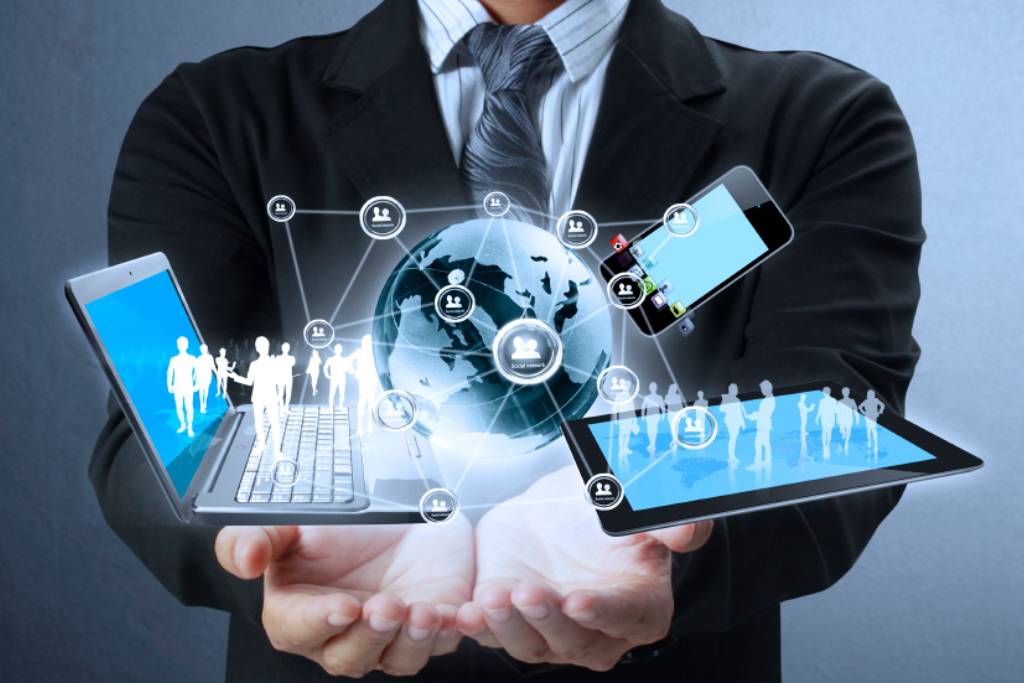 Talking about people in rural areas, they are also connected with the world through smartphones. Thanks to technology, it's now easier to work, study, or do almost any task anywhere you are as long as you have an internet connection. With just a few clicks, everyone can get access to loads of information. Whether it is a matter of accessing information from the internet or performing daily life activities, technology is continuously benefiting everyone to do all activities in no time. We, without any doubt, can say that technology is one of the most important parts of our life.
Talking about the pandemic situation, as it accelerated, there was an exponential adoption of digital technologies and solutions by healthcare services providers. The social sector welcomed and adopted virtual and remote working models to the greatest extent. As the lockdown relaxed, face-to-face conversations and on-ground activities resumed on a smaller scale among the countries surveyed. Around 53% of healthcare service providers in India have increased their use of digital technologies with software services and data solutions since the outbreak of the COVID-19.
Talking a bit more about the virtual platforms for facilitating webinars, conferences, training, and workshops are likely here to stay. Many computer information technology solutions help send bulk invites of webinars and ensure the emails reach the right people at the right time. Robust contacts/customer database software has replaced the use of excel sheets to maintain data. Organizations are switching to customer relationship management (CRM) software for efficient record management, building and growing relationships with customers, stakeholders, and other related people. Some popular software includes ZOHO CRM, Vtiger CRM, Hubspot CRM, and many more.
In this pandemic, as regular outdoor activities are limited, various software helped to send mass emails to database contacts. The software technology with built-in email templates is convenient for sending the event schedules. Also, it provides the analytics that helps and constantly refine email communication with various company contacts. Such software provides a complete picture of how email communications are fair also multiple integrates social media platforms, which are of utmost use to generate leads for the organization.
A world without digital advances is tough to imagine today. Social media platforms have become a go-to place to express oneself and build a brand around an individual, group, company, or cause. The software technology era has made life easy in every aspect, from keeping people tight to storing data, making information to-go, and enhancing end-to-end encryption for the security of mass data. Going digital has made this all possible with its value and reach expanding with each passing day.
To sum up, we are living in an era of chaos and scattered facilities with a massive risk of cybercrime, fraud, and theft. So technological expansion has made life easier for everyone to spend their lives with proper convenience and good experiences. However, we must keep in mind that the overuse of digital aid is not suitable for everyone so, every aid should be used within a curb. We need to make the best use of digital platforms and technologies and learn something practical that can be the add-on to our knowledge and be something extensive to the existing proficiency. Connection and communication are no more a hurdle now as we need to be mindful of our needs and get every perk of this era to its best.