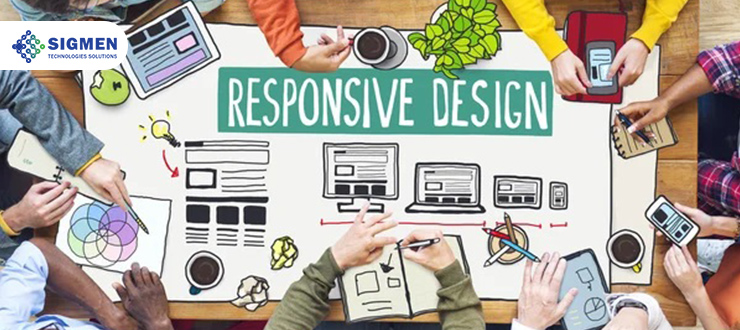 January 21st, 2022

Sigmen Technologie
Smartphones are an essential part of our lives. Have you ever thought about what we do when we get up in the morning? We first check our phones to see whether there is a notification or not. From dusk till dawn, we use smartphones all the time and it is probably the last thing we use before we go to sleep. In every aspect of our life, smartphones play a prime role to which an essential part is an App. It has impacted our lives to a significant extent. As statics suggests, there were more mobile users in 2015 than desktop users across the globe, and thereon we have steered into a Mobile era in 2016. Nowadays, all the cardinal things like services, products, and even supplies will need to shelter hand-held devices like mobiles, tablets, and phablets. It has become a game of survival of sorts where "go mobile or perish" is the condition. Businesses still owning traditional desktop applications face difficulty retaining customers due to not providing the latest features/trends. They are almost on the verge of bidding Adieu to their customers and business as they won't migrate to mobile apps and mobile-friendly websites.
Let us now quickly jump into the various factors why the service providers are focusing more on web/mobile apps:
Highly accessible
No bickering with the updates
System requirement? Not a headache for you!
Web apps cost less
They are more cost-efficient
Anyone can access web/mobile apps anywhere.
Imagine this, you are new in a new city and need to book a cab from the station/airport? Web/mobile applications have got you covered. If you use the traditional method to stand in the line of a taxi booking counter and get your conveyance, it might take a fair share of your time even you can be the prey of overcharging being new in the city. But, if you use a web application for the same purpose, you can book the cab without the fear of overcharging or any other fraud (Thanks to Ola and Uber services!!). Every establishment nowadays offers Wi-Fi services, also, there are internet cafes everywhere so that your bookings and travel can be hassle-free.
Say "Goodbye" to updating struggles. Isn't it exhausting how many times you have to download an update while using a desktop app and install it before you even start using the app? That doesn't happen time and again as it used to be. There are still some desktop apps that require a manual update every once in a while. Smart web/mobile apps are much more compatible with auto-updates, and you don't ever have to worry about wasting your time on manual updates.
System requirement? Not a headache for users! Most people use very generic computers because they need them for basic purposes like watching movies, browsing websites, or writing. Having a high-tech computer or laptop that can run every program is not a necessity for a middle-class person with basic needs. If the services that a consumer require are only available in an offline app that their computer struggles with, it can be a real letdown. But, system requirements are not a headache for mobile and web applications and thus are a life savior. Here, the consumer needs a stable internet connection. Today, most of the applications are crafted to work with unfavorable internet connectivity.
Price Constraint? Look no more- Smart web/mobile apps have got your back As we know, both desktop and web applications take a good amount of time to get developed, but web apps are lighter on pockets. If you want a traditional desktop app, be prepared with a heavy pocket because you will need a good programmer, and they aren't cheap. With the increasing competition in the market with the digital revolution, everyone wants to give the best of virtual support at the least price.
Summing up, the primary service providers are backing up the importance of web/mobile applications over traditional desktop apps. In a study, it was observed that from the year 2016, there was a rapid shift from desktop apps to mobile apps and web apps. Service providers with an exhaustive market survey changed their marketing strategies overnight to stay in the game. With the ever-evolving growth of digital platforms and social media reach, primary industries are also looking towards the web and mobile applications as the next big thing over desktop apps.